Dear guests,

Suspension of all gaming operations until 19 April 2020 In the interest of increased precautions against further spread of the coronavirus, we have decided to cancel all events in all venues up to and including 19 April 2020. The theatre management is thus following the corresponding general decree of the city of Weimar dated 13 March 2020. We ask for your understanding that the theatre box office and the visitor service will remain closed to the public until further notice due to precautionary measures.
The telephone service is also not staffed. Tickets already purchased for all cancelled events will be refunded. It is not necessary to return the tickets in person. All tickets purchased at the box office or via online reservation can be cancelled by e-mail. You have the choice between the transfer of the refund amount or the refund in form of a voucher. We need some information from you for this.

Please use our ticket return form for this purpose. Please download the form as a PDF file and send the completed copy either by e-mail to service@nationaltheater-weimar.de or in printed form by post to
German National Theater and Staatskapelle Weimar Visitor Service
PO Box 2003 & 2005
99401 Weimar

If the purchase was made via our online ticket system, the money is automatically transferred back directly from our service partner Eventris. In this case, no further inquiries are necessary. For the return of tickets purchased in external ticket agencies, please contact the respective visitor directly.
Subscribers who are entitled to one of the performances or concerts during this period will be notified in writing. If you do not wish a refund, please contact us anyway. In this case you will receive a donation receipt. We ask for your understanding and patience that due to the large amount of work involved, the refund may take some time.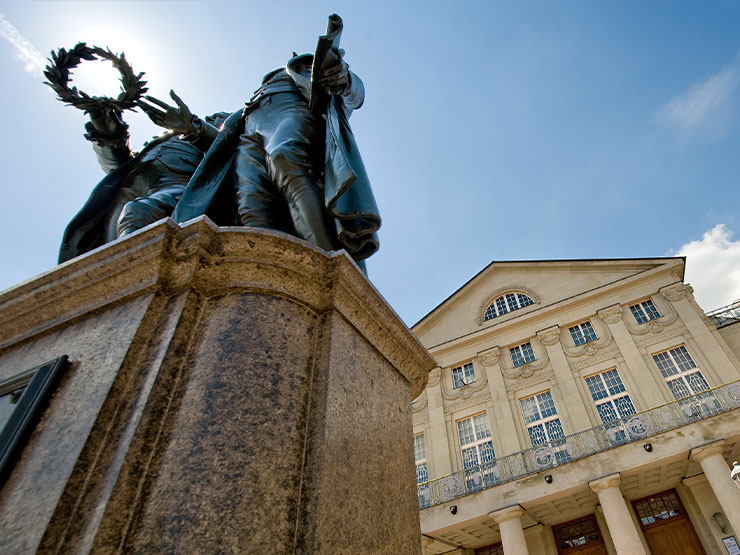 CLASSIK-PACKAGE
Crown your weekend with a visit to two performances of the two Weimar classics Johann Wolfgang Goethe and Friedrich Schiller.
And get the discount of 30% on the normal price.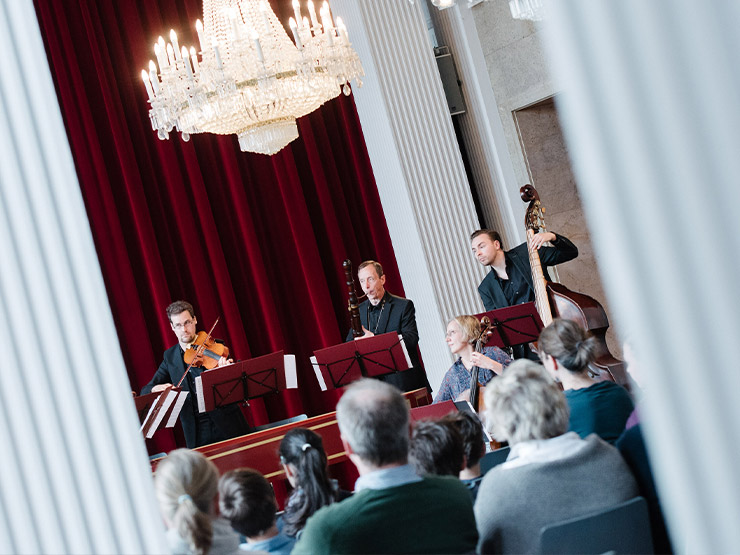 KAMMERMUSIK-PAKET
Wir bieten Ihnen ein Paket mit drei Gutscheinen für drei Kammerkonzerte zu besonders günstigen Preisen. Welche Konzerte Sie mit den Gutscheinen hören, entscheiden Sie selbst.
Nutzen Sie den Preisnachlass von 17% auf den Normalpreis.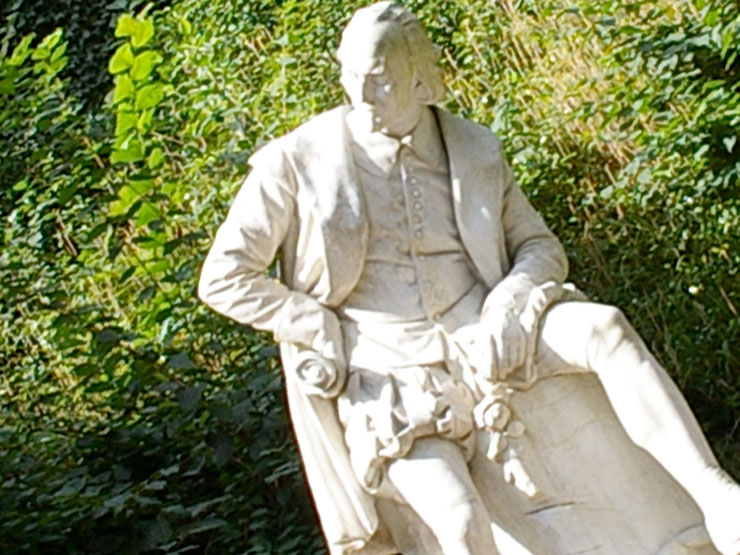 SHAKESPEARE-PACKAGE
Crown your weekend with a visit to two performances by the British exceptional drama artist.
And get the discount of 30% on the normal price.