© Candy Welz
© Candy Welz
© Candy Welz
© Candy Welz
© Candy Welz
© Candy Welz
© Candy Welz
© Candy Welz
© Candy Welz
© Candy Welz
© Candy Welz
© Candy Welz
Theater mobil

Premiere

31.08.2017

Age

age 12 and older
The Diving King [Schwalbenkönig]
World premiere · by Stefan Hornbach
Philipp, a successful football player, has been invited to talk to a class of school children about his life and career. He is, after all, a role model for many of these young fans. The story of his success is quickly told. And suddenly, Philipp starts talking about something completely different, namely his friendship with Timothy, a boy from Rwanda, whom he trained with at football camp. Timothy was talented, perhaps even more so than Philipp. They climbed the summit of athletic greatness together – as competitors and friends. But one night at training camp, Timothy sought a different kind of closeness which Philipp simply couldn't return.
It was only later when they eventually went their separate ways that Philipp realised how much his friend had meant to him.
When they meet again, Timothy is no longer a professional football player. Openly liking men and playing football with them on the field just doesn't work. At least, that's what Timothy told him back then. But Philipp doesn't believe that today − why can't it work? And so he takes the first step by breaking the silence.
With this play by the young playwright/actor Stefan Hornbach, the DNT will be performing in classrooms in Weimar and the surrounding region.
The director Otto A. Thoß has worked as the DNT theatre pedagogue, directed numerous theatre projects with young people, students and the DNT multi-generational club, and will head the Junges Staatstheater Karlsruhe starting in the 2017/18 season. This play is one of a series of productions targeted at young people on location, which began in 2013 with our "Heroes" trilogy, shown more than 200 times since.
A co-production with the Badisches Staatstheater Karlsruhe
Stage director: Otto A. Thoß
Costume designer: Philip Rubner
Dramaturgy: Beate Seidel

Premiere at the Junges Staatstheater Karlsruhe on 28 September 2017
Premiere at the DNT on 31 August 2017 in the classroom of the Marie Curie Gymnasium, Bad Berka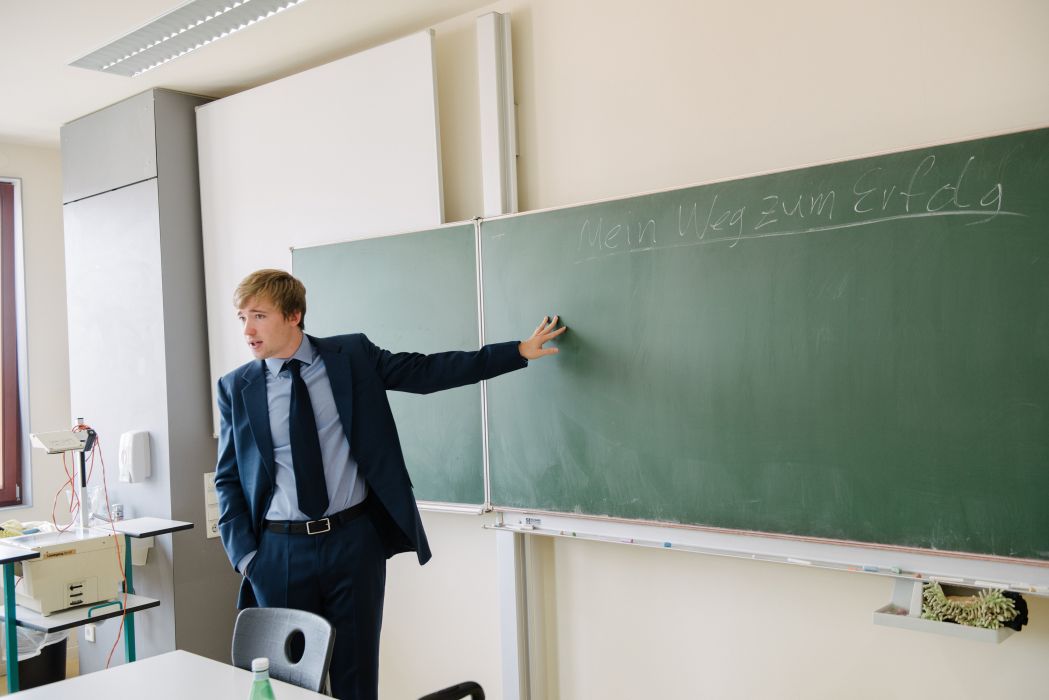 Otto A. Thoß (Regie)
Philip Rubner (Kostüm)
Beate Seidel (Dramaturgie)
Julius Kuhn (Philip)