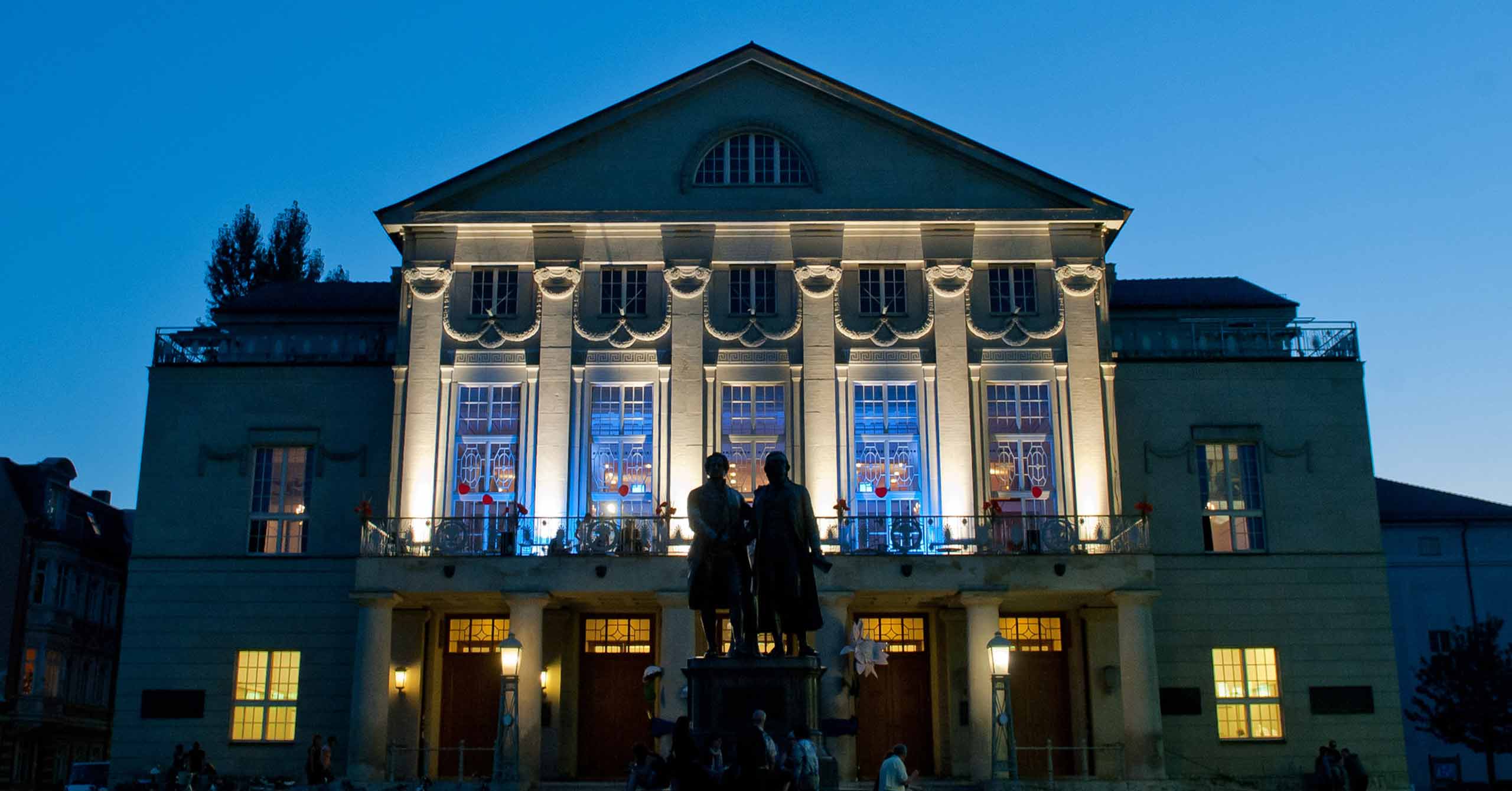 Appeal to the spirit
On May 10, 1933, funeral pyres burned all over Germany with books by authors who had been banned by the National Socialists. Public critical expressions of opinion had thus finally become impossible in fascist Germany.
Members of the DNT's artistic ensembles and citizens of the city of Weimar will commemorate this event on Theaterplatz on this day and present texts by the banned authors that honor freedom of the press and freedom of thought as a high social good. A good that must also be protected in the present.
We invite you to listen and to join us in conversation.