e-werk weimar

Premiere

27.04.2023
Passion :SPIEL
Weimar Weekends for Contemporary Music Theatre // 27 April to 7 May 2023 e-werk weimar
With Passion :SPIEL, the Weimar Weekends for Contemporary Music Theatre will take place for the second time at e-werk weimar from end of April to early May 2023, following their first edition in March 2022. Passion :SPIEL expands the music theatre programme of the DNT and the Staatskapelle Weimar and is dedicated to experimental, innovative music theatre that points to the future. New productions and guest performances are shown. Passion :SPIEL enables intensive listening and viewing experiences and is at the same time a platform for a creatively explosive exchange between the institution, the independent scene and young artists. Together, new creative spaces are explored and other design vocabulary is implemented. Passion :SPIEL is dedicated to music theatre that hardly ever features in the usual operations of an opera house. It cultivates a different repertoire, supports new works and formats and tries out new ways of working, thinking and creating effects.
Passion :SPIEL 2023 presents living contemporary composers and their works. The thematic focus is the examination of myths. The invention of opera and many innovative steps in music theatre are linked to the subject matter of myths. They offer a society a forum for reassuring itself and articulating conflict-laden processes of negotiation and change. What myths are there today? What role do they play under radically changing cultural, social and media conditions? In which public sphere are they articulated? How can they be presented? Passion :SPIEL 2023 experiments with mythical content and corresponding performance and narrative methods. It presents works that play with and transcend the traditional performance situation: as multiple stage theatre, interaction, immersion and play in public space.
Another mainstay of Passion :SPIEL is the continued cooperation with the University of Music FRANZ LISZT Weimar, which has been expanded to include other collaborating universities. Passion :SPIEL creates an unusual and novel free space at a state theatre, a playground, a laboratory, a workshop, an experimental field, a research institute, an institute for the future.
Cooperation with the Musiktheatertage Wien.
Supported by the Federal Cultural Foundation.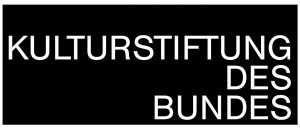 Supported by the Federal Government Commissioner for Culture and the Media.

Michael Höppner / Andrea Moses (Festivalleitung und Kuration)
Dominik Beykirch (Musikalische Gesamtleitung)