Captured moments
Click through our media libraries to get a lively impression of our productions on photos and in videos. Atmospheric stage sets, elaborate costumes and you in the very middle - experience our actors and musicians up close. Here you have the opportunity to have a look at snapshots of individual performances and to get to know our theatre in peace and quiet. Be it the Magic Forest, the classroom or the EU Parliament – discover the different worlds of theatre with just one click!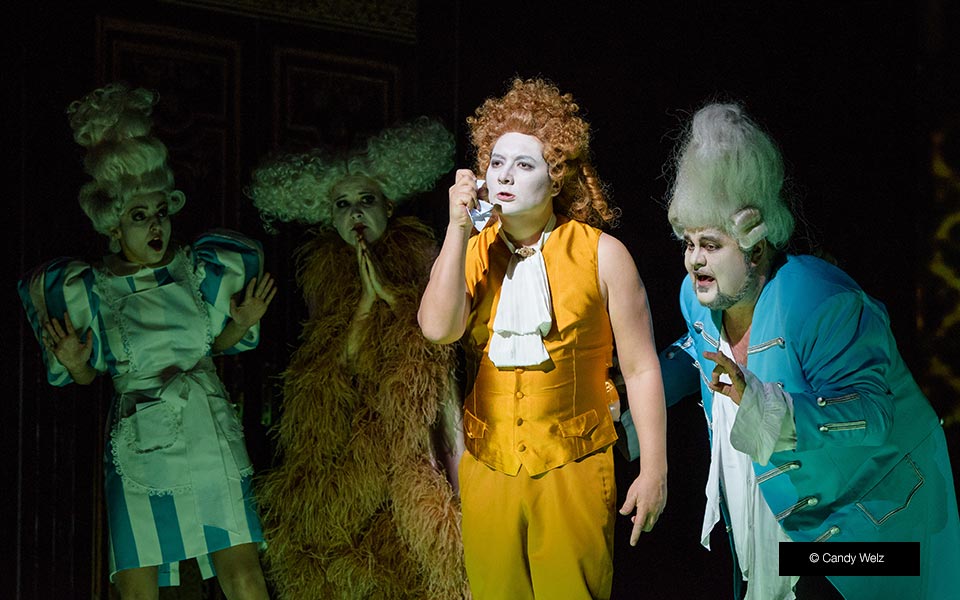 Pictures of the opera
Let yourself be enchanted by the opera and discover fantastic, emotional and impressive pictures of past performances.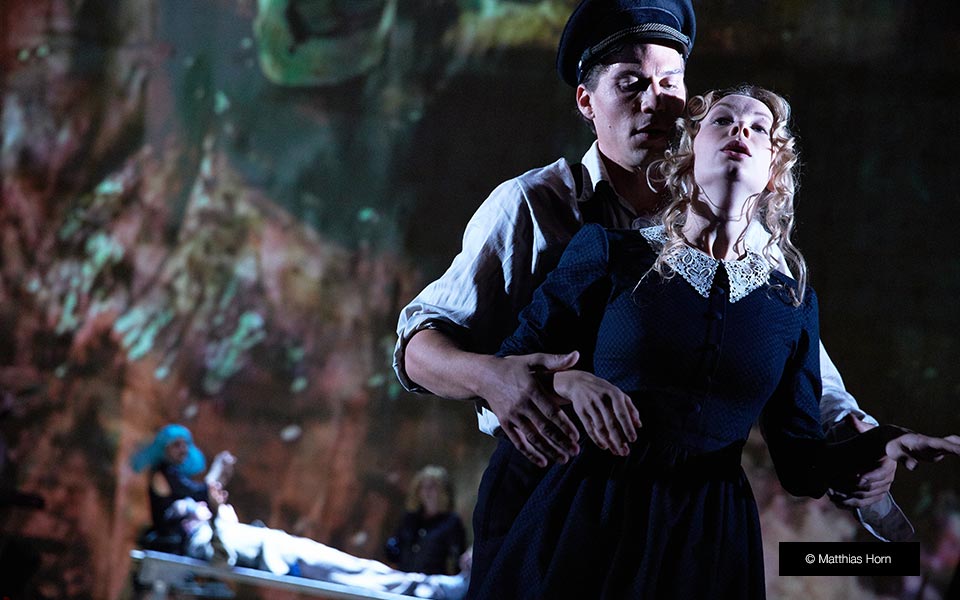 Pictures of the theatre
This is where you meet our actors up close. Experience dramatic moments, colourful chaos and authentic emotions.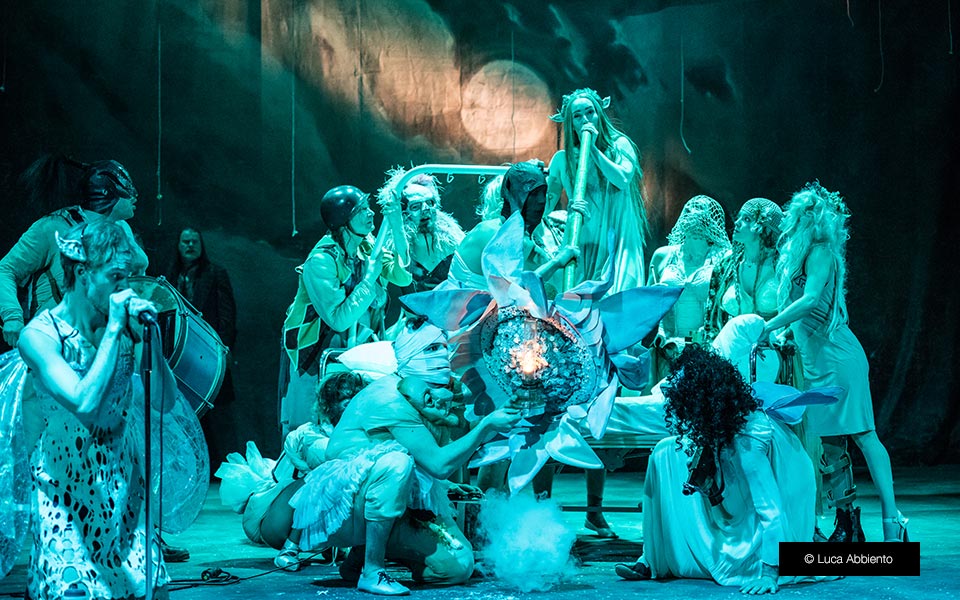 Videos of our extras
Exhibitions, readings, workshops and much more – if you want to get a lively impression of what else is happening at our theatre, you can find videos of our "Extras" here.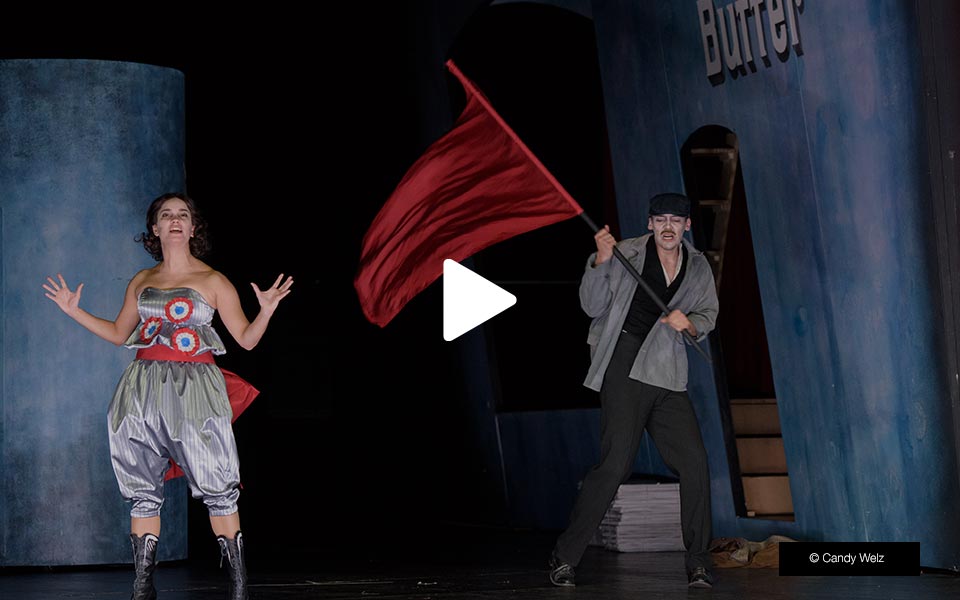 Videos of the opera
Discover the highlights of our productions in picture and sound. Enjoy the videos of the opera to relive past performances!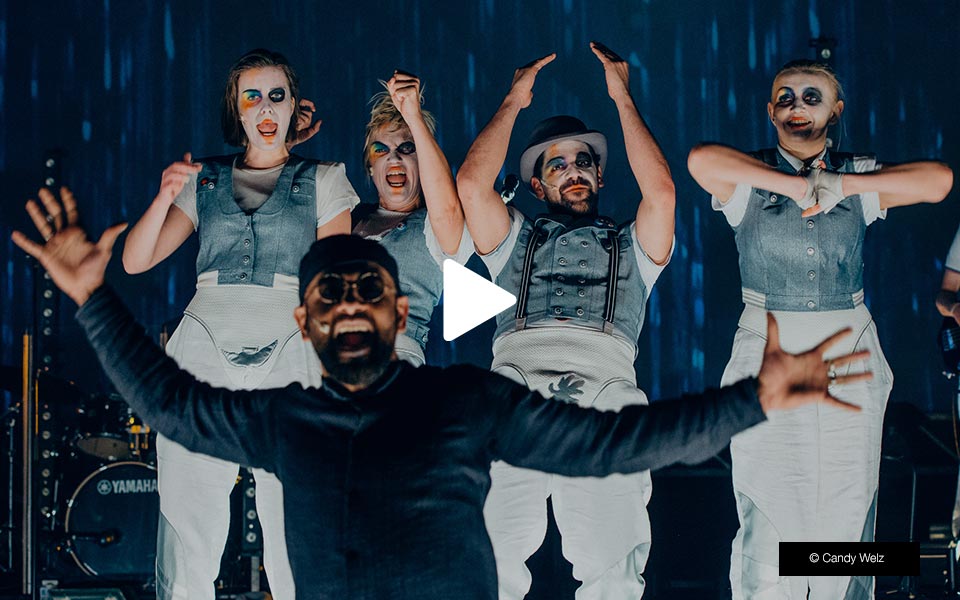 Videos of the theatre
Experience our actors in action and see recordings of our most beautiful plays! Here you will find videos of timeless classics and modern productions.